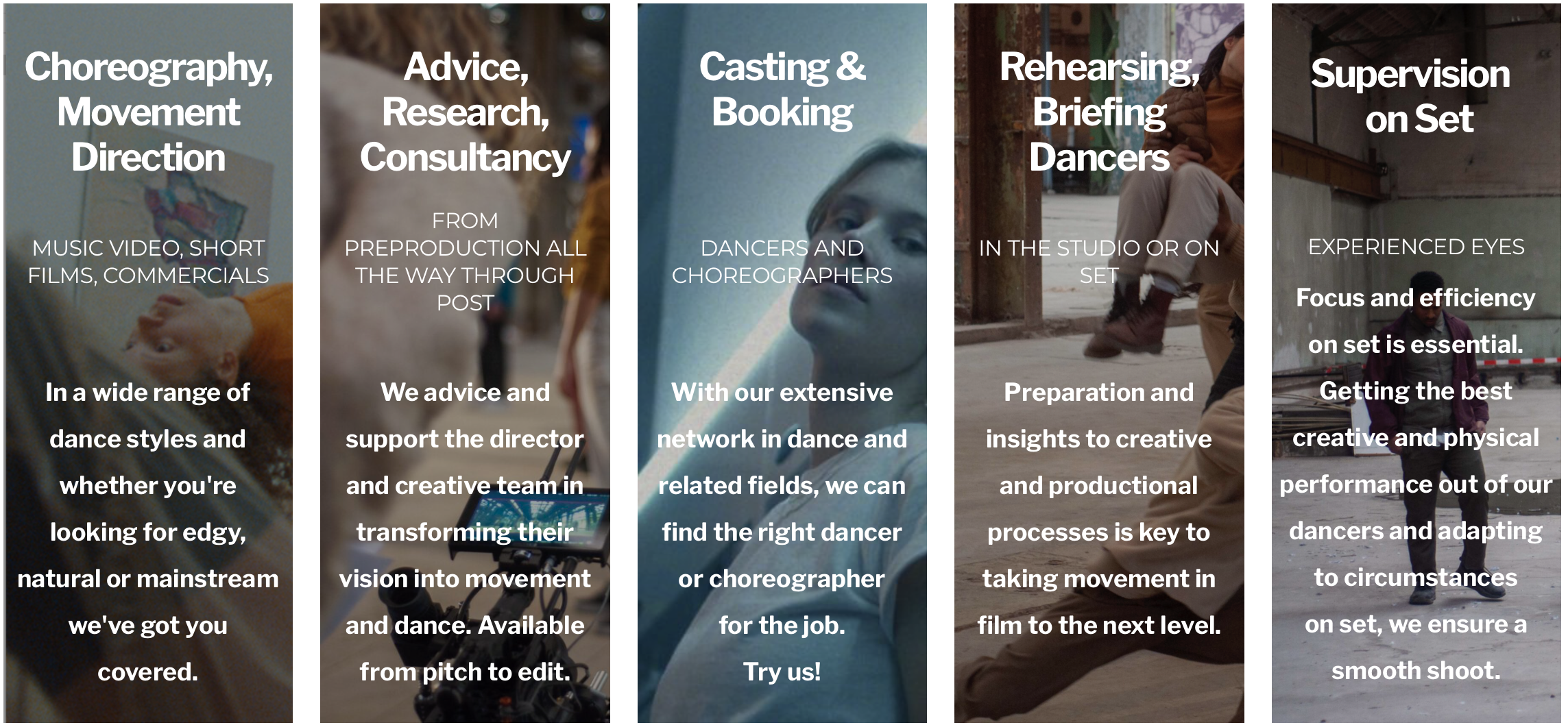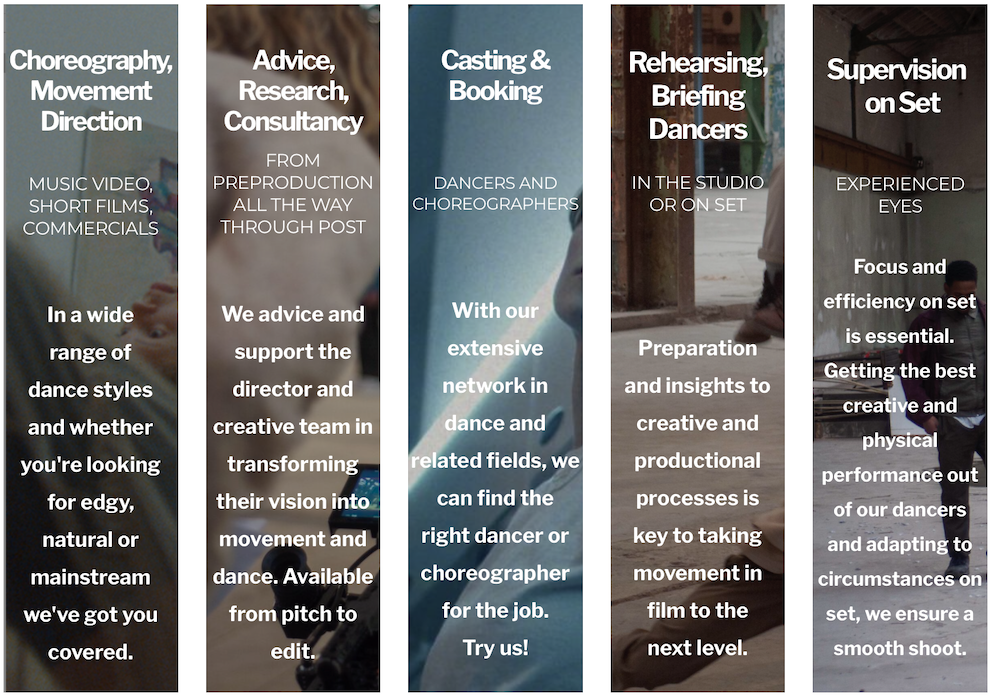 The Movers work with a team of dancers, choreographers and movement directors proficient in many different styles of dance. We cast dancers and movement directors that match your wishes and requirements for your projects. But we are more than just an agency: we are part of the team. The Movers are able to brainstorm and help during the pitching stage, we have the competence to communicate with directors and DoP's about framing and camera movement as well as taking care of productional issues that may arise concerning the dance part of a project. All of our choreographers have experience working on film productions and are able to collaborate with a director or adjust to situations on set. We value staying closely involved during the whole process to ensure that all communication runs smoothly.
We advise and support the director and creative team in transforming their vision into movement or dance. We have ample experience in working and producing film projects and communicating with people from different disciplines and departments. We research and provide examples of dance styles and approaches to filming movement.
Apart from creating the choreography and advising on or supervising movement in front of the camera, we also cast dancers and book choreographers for your project. We have an extensive network within dance and related fields to find just the right dancer or choreographer for the job. When casting dancers for a specific project, there is an added value for directors and production houses in working with us. Because of our personal connection with all our Movers, we know who will be the best fit. We continuously stay updated about their skills and talents as well as their current appearances. Our Movers are carefully selected and expected to perform at the highest level. If an extreme skillset or appearance is called for in a particular project, an external casting search may also be employed.
Besides creating and rehearsing choreography with the dancers, we can take the organisation of rehearsals and/or casting days out of your hands. We invest time in preparing the dancers and choreographers for the shoot and will be present on set as desired to supervise and ensure best performance. Most importantly, we always look to the project at hand to see how we can help bring it to the highest level. We do that by engaging with our clients about what their wishes are, using our expertise to ensure that the dance and movement parts are the best they can possibly be. We're passionate about filming dance and projects involving film and movement.
Please reach out if you have an inquiry or want to know more about our possibilities.